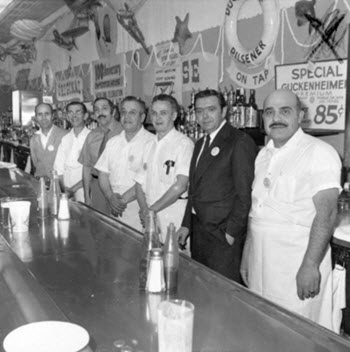 At 149 years old, the Original Oyster House is Pittsburgh's oldest bar and restaurant. Located in the heart of downtown Market Square, near the courts and just across the river from the stadiums, the unique tavern has been designated a historic landmark by the Pittsburgh History and Landmarks Foundations.
As a teenager, Louis J. Grippo, was kicked out of the Oyster House and vowed to return and buy the establishment. Many years later, the vow came true and Grippo purchased the Oyster House in 1970. He was only the fifth proprietor of the tavern which has attracted politicians, judges, attorneys, sports figures, entertainers, newsmen and hundreds of thousands of others as customers. Since purchasing the Oyster House, Grippo completely refurbished the exterior and interior, retaining and enhancing the best features of the bar's illustrious past.
When the Oyster House first opened in 1870, oysters sold for a penny and beers was 10 cents a glass. The enormous fish sandwiches, which require a special bun, were introduced by Louis "Silver Dollar Louie" Americus, who was the proprietor from 1916 to 1970. The delicious coating on the fish and oysters, a recipe of Mrs. Americus, is still utilized by the kitchen staff.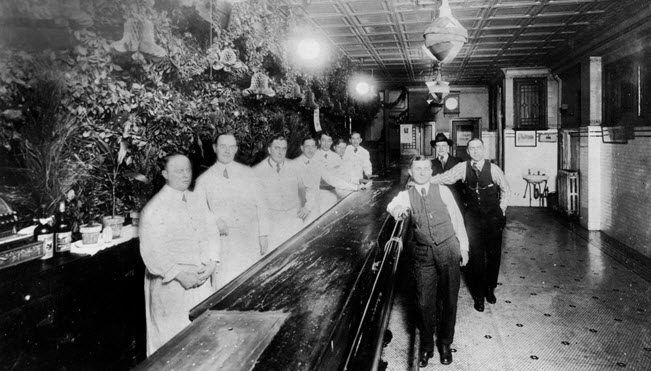 Mr. Americus was also the originator of much of the interior décor. He attended all the Miss America Pageants, returning each time with pictures of the contestants which he used to grace the walls of the tavern.
It has been a favorite location for the movie industry having had 25 films shot on location. The most recent of which are "Innocent Blood," starring Bob Loggia, "Three Rivers," starring Bruce Willis, "Cemetery Club," starring Danny Aiello, and the most famous film "Night of the Living Dead" written and directed by local Pittsburgh talent.
The Original Oyster House is still operated by the Grippo family and was recently featured on Travel Channel's Food Paradise.
Our story as the Original Oyster House has been told and retold for generations. We continue to share that story while serving the best tavern seafood in the city.